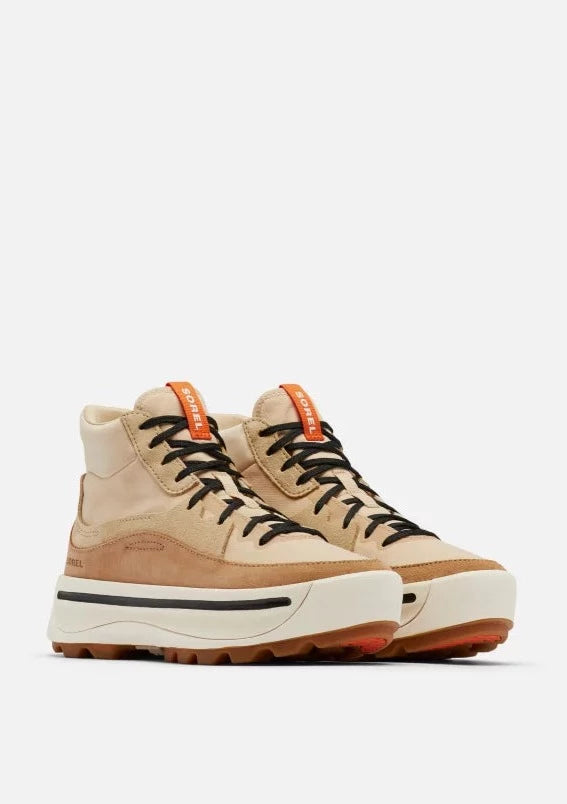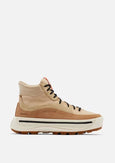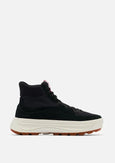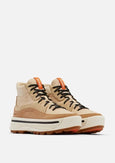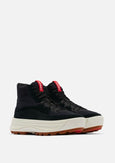 SOREL - Chaussure mi-montante ONA™ 503
$82.50 CAD $165.00 CAD
La célèbre gamme Out 'N About de SOREL prend la forme d'une chaussure de sport avec le modèle mi-montant ONA™ 503. Cette cuissarde pour toutes les saisons débarque avec une attitude minimaliste et une conception légère et extrêmement confortable à l'appui. Une plate-forme plus élevée avec une semelle en caoutchouc moulé qui vous fournit la quantité parfaite d'élévation lors de vos déplacements.
DESSUS: Combinaison de daim et de textile. Superpositions en TPU. Doublure en textile.
ASSISE PLANTAIRE: Assise plantaire amovible EVA découpée avec une couche supérieure en tissu.
SEMELLE INTERCALAIRE: Mousse  Livelyfoam  légère moulée et caoutchouc. Semelle intercalaire confectionnée à base de 10 % de Bloom foam , un matériau contenant des algues créé à partir d'excédents de biomasse d'algues.
SEMELLE EXTÉRIEURE: Caoutchouc moulé.
HAUTEUR DE TALON: 1 po 3/4
HAUTEUR DE PLATEFORME: 1 po 3/4.
HAUTEUR DE TIGE: 4 po 1/4.
LONGUEUR DE LACETS: 60 po
Veuillez noter: Les lacets et les fermetures à glissière intégrés aux chaussures SOREL ne sont pas imperméables.
Mesures basées sur la taille 7


SOREL's famous Out 'N About range takes the form of a sports shoe with the mid-mount ONATM 503 model. This all-season thigh boots comes with a minimalist attitude and a light and extremely comfortable design to support it. A higher platform with a molded rubber sole that provides you with the perfect amount of elevation on the go.
TOP: Suede and textile combination. TPU overlays. Textile lining.
PLANT SEAT: Removable EVA foot seat cut with a fabric top layer.
INTERCALAR SOLE: Molded lightweight Livelyfoam foam and rubber. Interleaved made from 10% Bloom foam, a material containing algae created from excess algae biomass.
OUTSOLE: Molded rubber.
HEEL HEIGHT: 1 in 3/4
PLATFORM HEIGHT: 1 in 3/4.
STEM HEIGHT: 4 in 1/4.
LENGTH OF LACES: 60 in.
Please note: The laces and zippers integrated into SOREL shoes are not waterproof.
Measurement's based on size 7.