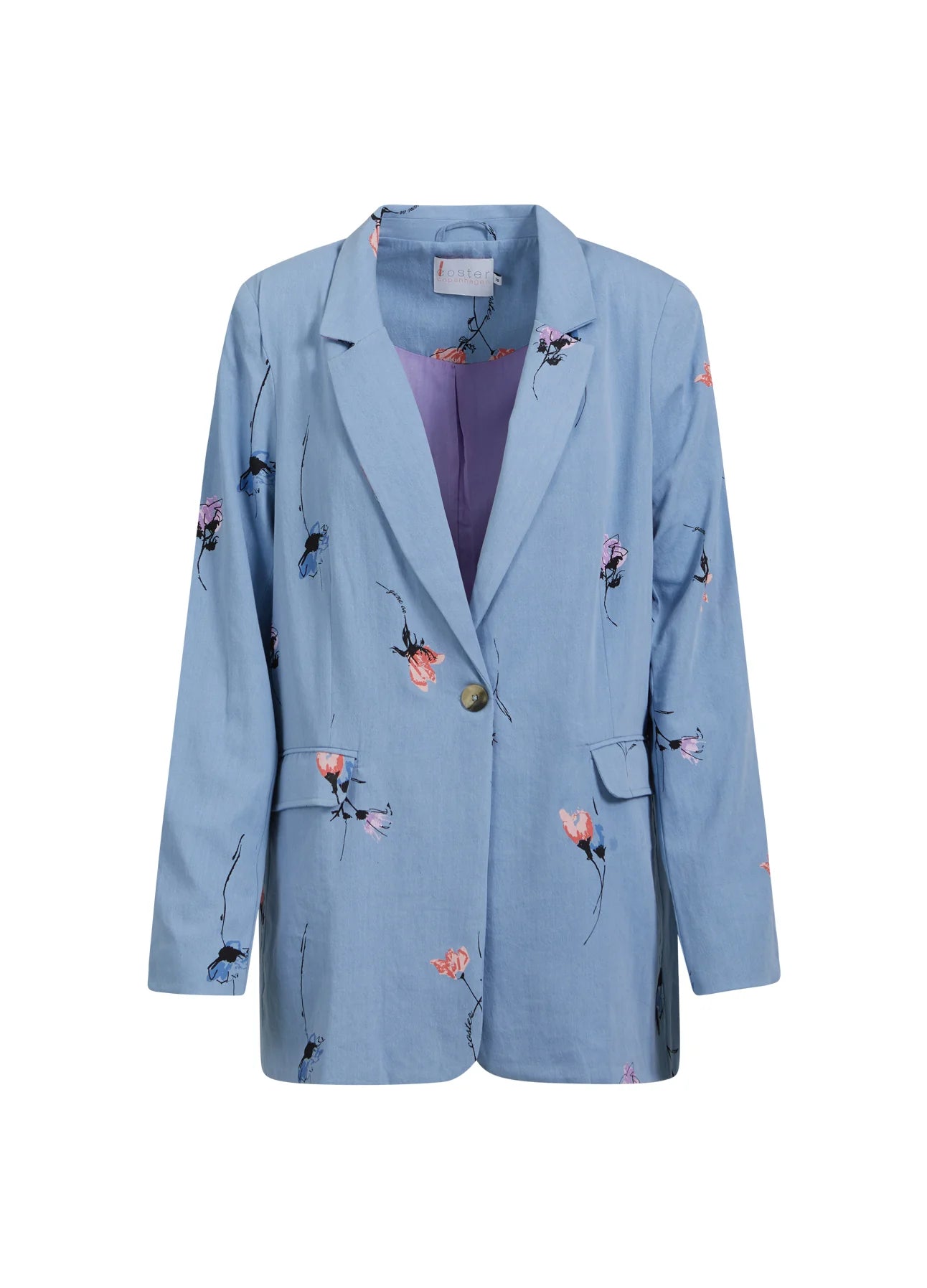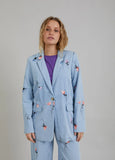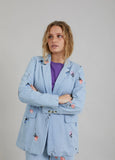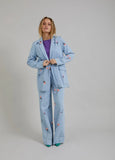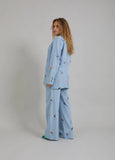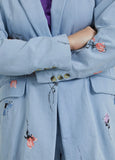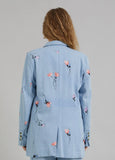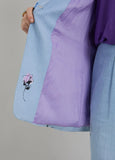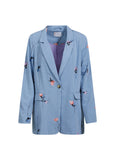 COSTER - BLAZER AVEC IMPRIMÉ FLORAL EN DENIM
$330.00 CAD
Blazer w. denim imprimé fleuri, deux poches et coupe Zoe. Cette veste a également une fente au dos et une doublure violette.

Détails du produit :
- Denim imprimé fleuri
- Deux poches
- Coupe ZOE
- 100% coton
- Fente dans le dos

Le mannequin mesure 163 cm et porte une taille 36. Elle mesure 88 cm de tour de poitrine, 70 cm de tour de taille et 80 cm au niveau des hanches.

Conçu au Danemark.
Style non. 231-8103
Qualité : Coton 100%
Instructions de lavage : 30°C normal
Blazer w. floral print denim, two pockets and Zoe fit. This jacket also has a back slit and a purple lining.

Product details:
- Floral print denim
- Two pockets
- ZOE cut
- 100% cotton
- Slit in the back

The model is 163 cm tall and wears a size 36. She measures 88 cm in chest circumference, 70 cm in waist circumference and 80 cm at the hips.

Designed in Denmark.
Style no. 231-8103
Quality: Cotton 100%
Washing instructions: 30°C normal