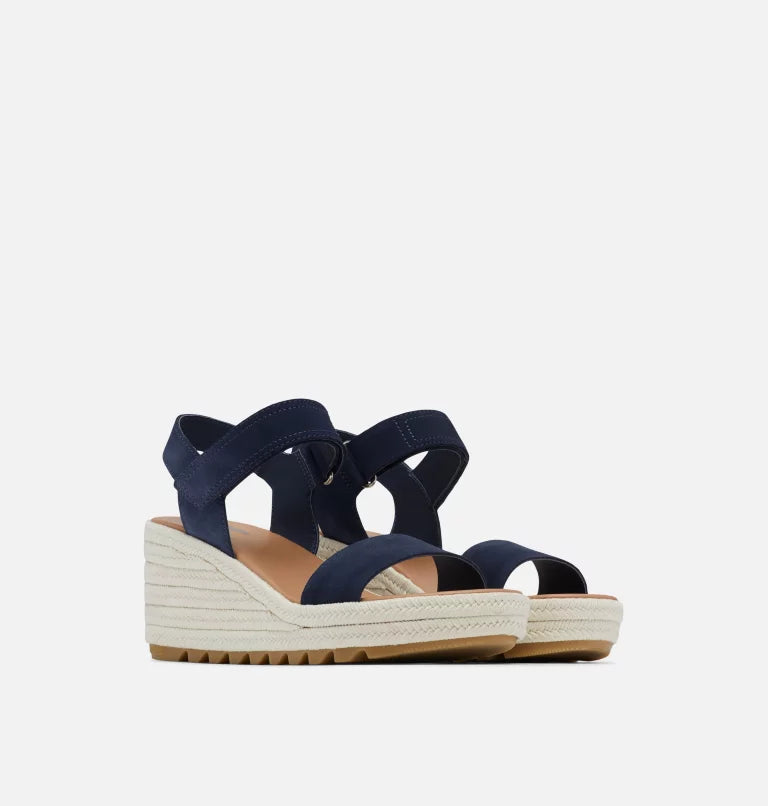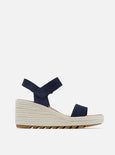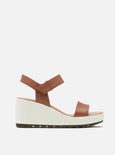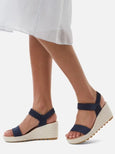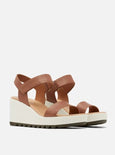 SOREL - SANDALE COMPENSÉE CAMERON™
$155.00 CAD
Le confort à pied toute la journée grâce à une conception audacieuse. Cette chaussure compensée polyvalente est dotée d'une confortable semelle en EVA et d'une fermeture à crochets et boucles pour un ajustement facile et réglable. Disponible dans une variété de couleurs et de matériaux, cette paire envoie un message partout où vous allez.
DESSUS: Disponible en cuir pleine fleur ou suède. Fermeture velcro pour faciliter l'ajustement. Doublure en matière synthétique.
ASSISE PLANTAIRE: Assise plantaire en mousse EVA avec couche supérieure en matière synthétique.
SEMELLE INTERCALAIRE: Talon compensé en BPU-PU moulé enveloppé de matière synthétique ou de jute.
SEMELLE EXTÉRIEURE: Semelle extérieure en caoutchouc moulé.
HAUTEUR DE TALON: 2 3/4 po
HAUTEUR DE PLATEFORME: 1 po
Mesures basées sur une taille 7.
Utilisations: Décontracté
Importation
All-day on-foot comfort with a bold design. This versatile wedge shoe features a comfortable EVA sole and hook-and-loop closure for an easy, adjustable fit. Available in a variety of colors and materials, this pair sends a message wherever you go.
UPPER: Available in full grain leather or suede.

 

Velcro closure for easy adjustment.

 

Synthetic material lining.

FOOTBED: EVA foam footbed with synthetic material top layer.

MIDSOLE: Molded BPU-PU wedge heel wrapped in synthetic material or jute.

OUTSOLE: Molded rubber outsole.

HEEL HEIGHT: 2 3/4"

DECK HEIGHT: 1"

Measurements based on a size 7.

Uses: Casual

Import