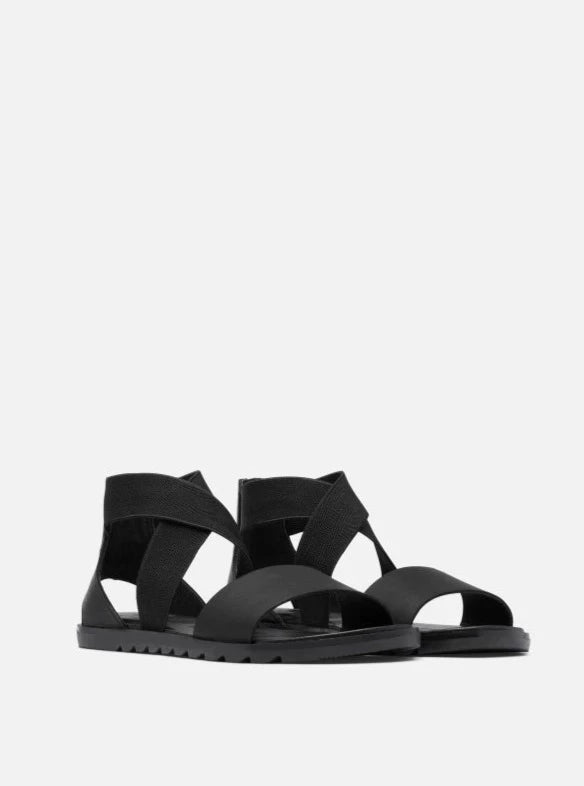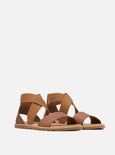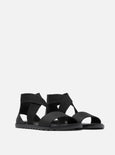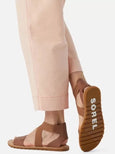 SOREL - SANDALE ELLA™ II
$110.00 CAD
La sandale SOREL Ella™ II est la pièce parfaite pour les femmes en mouvement. La tige en cuir pleine fleur et les brides en gore extensible se déplacent avec vous, quelle que soit la direction que prend la journée. La semelle extérieure en caoutchouc moulé assure l'adhérence tandis que la mousse EVA de l'assise plantaire et un coussin de talon 3D maintiennent le confort. Grâce à son style polyvalent, la sandale Ella™ II est un incontournable de la garde-robe de cette saison.
DESSUS: Brides élastiques ajustables au niveau du médio-pied et de la cheville. Brides de talon et d'avant-pied disponibles en cuir pleine fleur ou en cuir pleine fleur et matière métallisée. Brides élastiques à pois sur. Doublure en matière synthétique.
ASSISE PLANTAIRE: Assise plantaire en mousse EVA avec système d'amorti 3D au talon. Revêtement en matière synthétique.
SEMELLE EXTÉRIEURE: Semelle extérieure en caoutchouc moulé.
HAUTEUR DE PLATEFORME: 3/4 po
Mesures basées sur une taille 7.
Utilisations: Décontracté
Importation
The SOREL Ella™ II sandal is the perfect piece for women on the go. Full-grain leather uppers and stretch gore straps move with you, no matter where the day takes you. The molded rubber outsole provides grip while EVA foam in the footbed and a 3D heel cushion maintain comfort. Versatile styling makes the Ella™ II sandal a wardrobe staple this season.
UPPER: Adjustable elastic straps at the midfoot and ankle.

 

Heel and forefoot straps available in full grain leather or full grain leather and metallic material.

 

Elastic straps with polka dots on.

 

Synthetic material lining.
FOOTBED: EVA foam footbed with 3D cushioning system in the heel.

 

Synthetic material covering.

OUTSOLE: Molded rubber outsole.

DECK HEIGHT: 3/4"

Measurements based on a size 7.

Uses: Casual

Import